COMMUNITY BUILDING & STEWARDSHIP
OUR VALUES: We envision serving as the hub of a river oriented community for various collaborations that mentor leadership, thinks and strategizes pragmatically about environmental and social problems, and that maintains a vigilant over-watch for the true condition, problems and plight of the Patuxent River.
Patuxent Roughnecks: the Patuxent Roughnecks are a volunteer top gun river trail maintenance crew that works to clear navigational blockages (or at least make them passable) along the Patuxent Water Trail. The team works mainly in the fresh water sections upriver using loppers, pruning saws, pruning shears, bow saws and two man saws to notch logs blocking the river, place navigational aids and removing or marking safety or navigational hazards.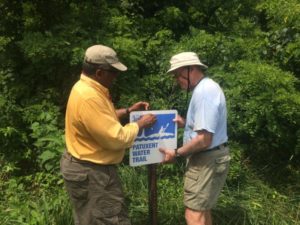 Research support: Patuxent Riverkeeper has supported scientific missions on the river and ongoing marine research efforts on the river. We have provided boating platforms for research missions, our dock hosts tracking devices that monitor fish population and migration patterns in the river and we have aided health researchers in conducting studies of various at risk populations along the river. Collaborations have been with Coppin State University, University of Maryland, and Johns Hopkins Center for Livable Futures, Mary's College of Maryland, and University of Maryland Center for Estuarian Studies, Morgan State Estuarian Research Center,  Chesapeake Biological Labs and Smithsonian Environmental Research Center among others.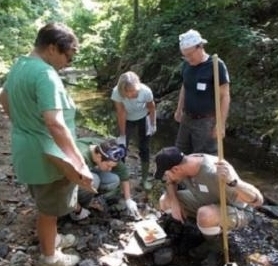 Outreach, speeches, newsletter, videos, audio podcasts, and white papers: We maintain a variety of speaking engagements throughout the watershed to raise interest and awareness of the challenges and issues facing the river. We publish periodic newsletters devoted to activist news in the watershed, we issue monthly e-alerts to help publicize news and events of interest to the watershed community.  We produce short audio and video segments devoted to topical water quality issues and we have published actual research studies, white papers and position papers on matters of interest.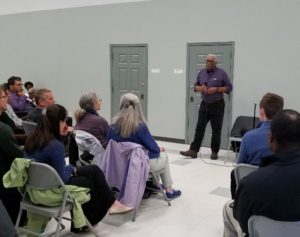 We also maintain multiple web sites that serve various interest groups related to the river such as: