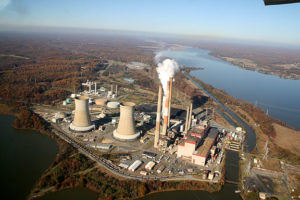 In Response to Arguments from Advocates and Concerned Citizens, Hogan Administration Limits Toxic Metals from Three Coal-fired Power Plants
FOR IMMEDIATE RELEASE:  Tuesday, August 14, 2017
Media contact: Tom Pelton, Environmental Integrity Project, tpelton@environmentalintegrity.org or (443) 510-2574
Baltimore – Responding to legal and technical arguments from environmental groups and concerned citizens, Maryland Governor Larry Hogan's Administration has imposed limits on toxic metals in water pollution from three of the state's largest coal-fired power plants.
These pollutants – including arsenic, mercury and selenium — cause cancer and neurological damage, and are toxic to fish, at very low doses. The new limits at the Chalk Point power plant in Prince George's County, Dickerson plant in Montgomery County, and Morgantown plant in Charles County could reduce toxic discharges by up to 97 percent in some cases.
"We are pleased to see that the Maryland Department of the Environment (MDE) is following the law and stepping up to protect the environment at a time when the EPA is actively trying to undermine environmental protection" said Abel Russ, attorney with the Environmental Integrity Project (EIP).
EIP learned about the MDE decision on the Morgantown plant in a letter the advocacy group received yesterday, and about the other two plants late last week, although though the new state permits became effective on July 27.
EIP and the Sierra Club, joined by the Chesapeake Climate Action Network, Chesapeake Physicians for Social Responsibility, Clean Water Action, and the Patuxent and Potomac Riverkeepers, argued in comments sent to MDE last October that EPA's Clean Water Act regulations compel Maryland to meet new federal limits on toxic metals in wastewater from air pollution scrubbers by November 1, 2020. The groups also presented a technical analysis by a leading expert on coal plant pollution showing that the new limits could be met quickly and affordably.
In the final permits, MDE agreed with the public comments, and imposed the new limits with a 2020 deadline. "The final determination requires compliance with federal EPA effluent limitation guidelines for…wastewater by Nov. 1, 2020," the MDE letter to EIP states.
The facilities must also cease discharging any water that been mixed with (and used to transport) a power plant waste product called "bottom ash" by November 1, 2020, and must report on their progress toward meeting both standards every six months.
"This is yet another step, among many left to go, in order to bring under some level of control and accountability for the egregious environmental impacts these plants have inflicted on their neighbors, and the surrounding air, water and land for years," said Fred Tutman, the Patuxent Riverkeeper.
Dean Naujoks, the Potomac Riverkeeper, said: "We're happy that MDE adopted many of the additional restrictions we pushed for. Strengthening these permits to eliminate toxic discharges of heavy metals is a positive step in the right direction but this certainly does not eliminate all the pollution threats these dirty coal fired power plants impose on Maryland communities and the Potomac River." 
Emily Ranson, Maryland Program Coordinator for Clean Water Action, said: "Marylanders are drinking from and fishing in waterways downstream of power plants, and these waterways should not be dumping grounds for power plants' toxic waste.  Industry should be held accountable for its pollution. Marylanders should not subsidize polluting power plants by suffering the negative health impacts or paying higher water treatment costs to clean up their mess."
The 2015 EPA standards were the first time that EPA had placed national limits on toxic metals in coal plant discharges, even though coal plants are the nation's largest industrial source of toxic water pollution.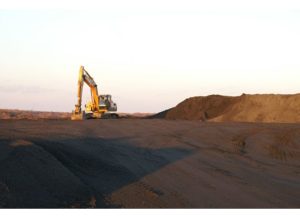 The decision by the Hogan Administration to limit this pollution cuts against the grain of the Trump Administration, which has been working to delay and roll back the new standards. In 2017 EPA announced a two-year extension of compliance deadlines while it works on a more permanent rollback.
The permits for the Chalk Point, Dickerson, and Morgantown plants were the subject of intense public interest in September and October of 2017 when MDE held a written comment period and public hearings on the subject.  Fifty state lawmakers wrote a letter to Governor Hogan urging action on the issue.
Anne Havemann, General Counsel, Chesapeake Climate Action Network, said: "There's no debate that toxic metals in our state's waterways are harmful. Some of the pollutants now discharged by the Morgantown, Dickerson, and Chalk Point can cause cancer risks in humans, lowered IQ among children, and deformities and reproductive harm in fish and wildlife. We applaud the Maryland Department of Environment for taking steps in the absence of federal leadership to protect Marylanders from this extremely harmful toxic pollution."
The state also made an additional improvement to the Dickerson permit in response to comments from the environmental groups and downstream drinking water utilities that argued  the plant should have to monitor for the pollutant bromide.
Bromide is associated with cancer-causing byproducts in drinking water and is very difficult to treat. MDE required monthly monitoring for bromide and also prohibited the use of any bromine-containing additives at the plant.
The Environmental Integrity Project is a nonprofit, nonpartisan organization that empowers communities and protects public health and the environment by investigating polluters, holding them accountable under the law, and strengthening public policy. 
###